Richards & Sons Saddler & Harness Maker


Richards & Sons of Winchester
1881 Richards was working as a Saddler and Harness Maker aged 18 years
1920 the Business was sold
1921 Richards died
Production of the Wykeham Pad continued into the 1930's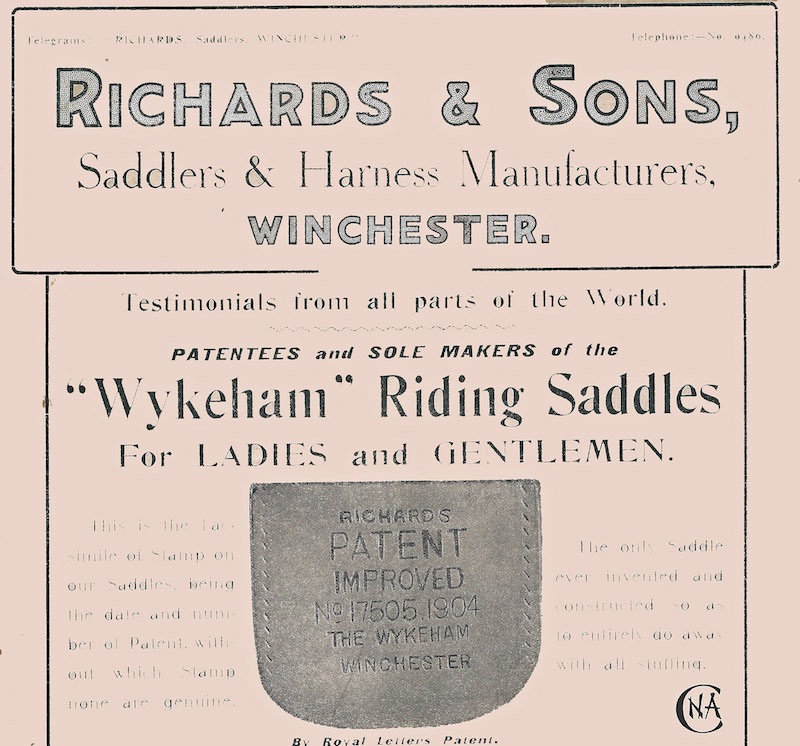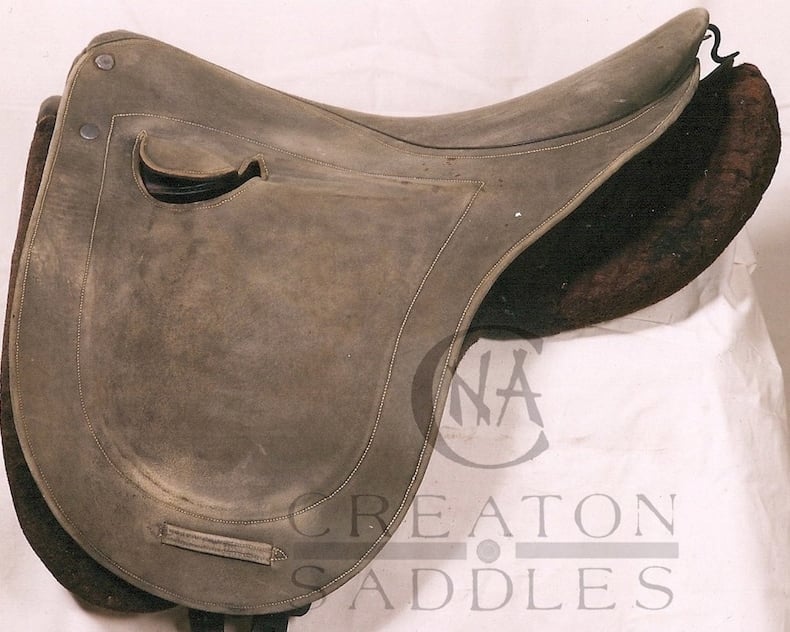 Richards' Deer Saddle. Patented in 1907 as a lady's astride saddle. Before renovation.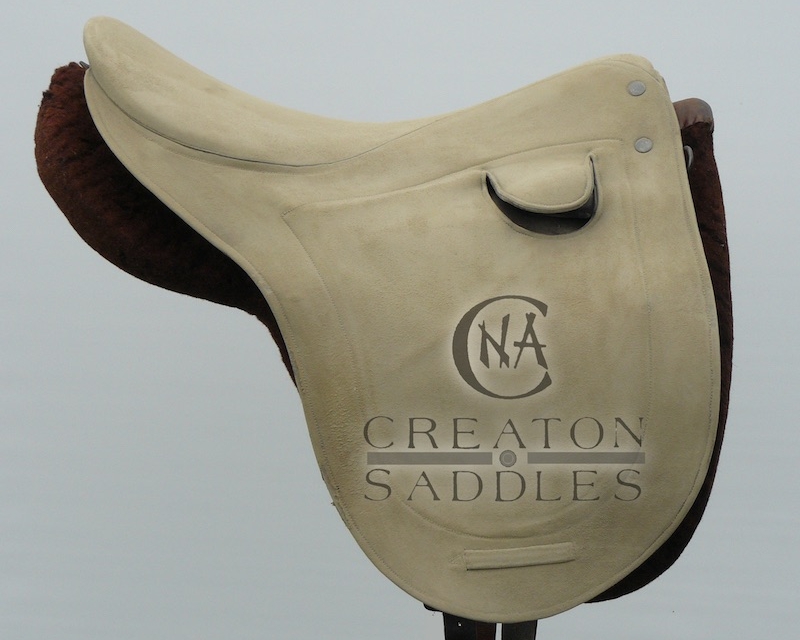 Following cleaning to the doeskin. Known as a Deer Saddle because it was covered in doeskin, not to be confused with a type of saddle used in the Highlands.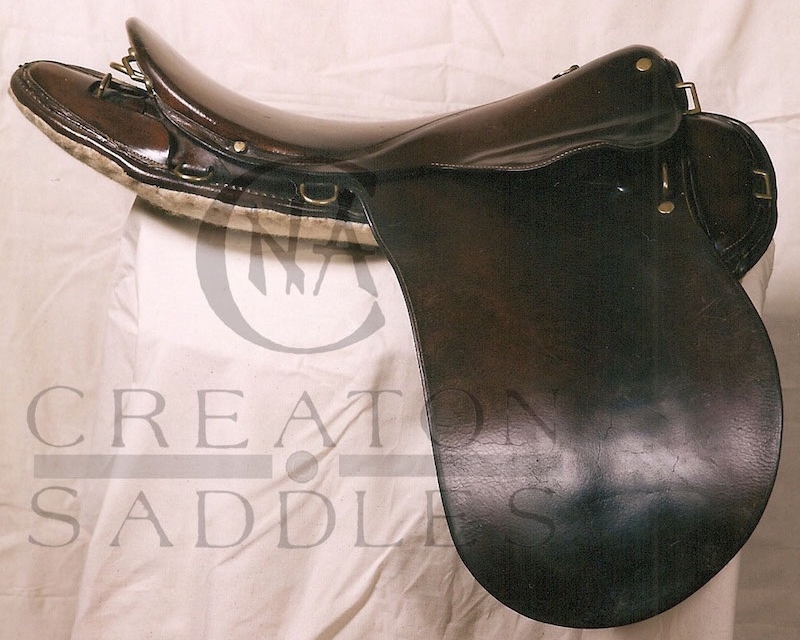 A Richards' Cavalry Officer's saddle.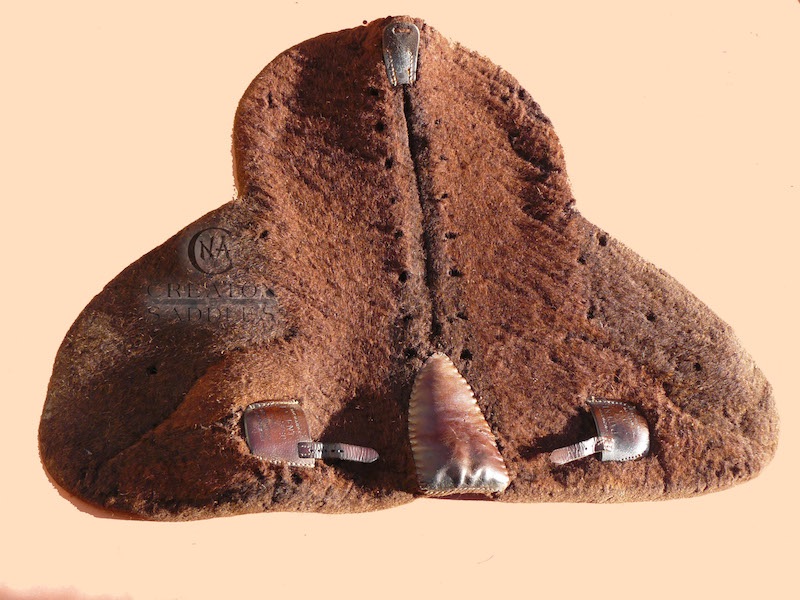 A Richards' astride Wykeham Pad.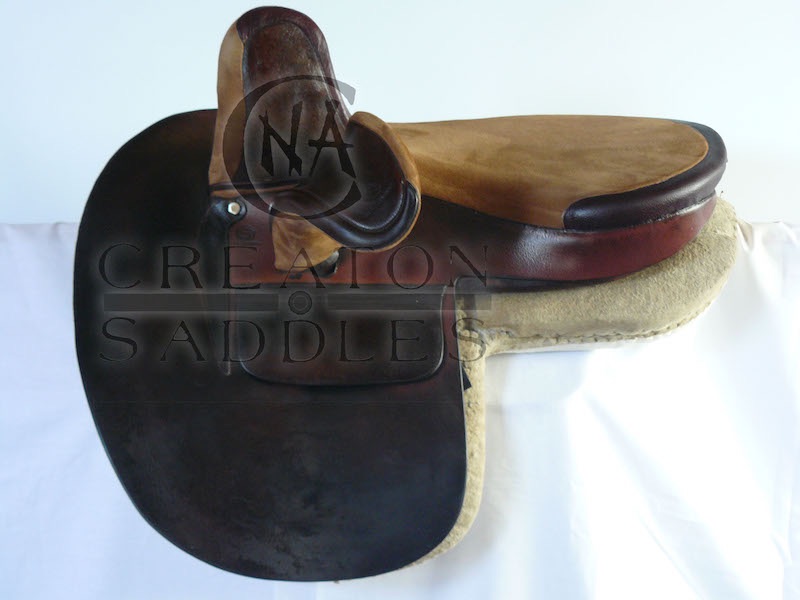 A side saddle Wykeham Pad shown under Lady Milburn's Mayhew side saddle.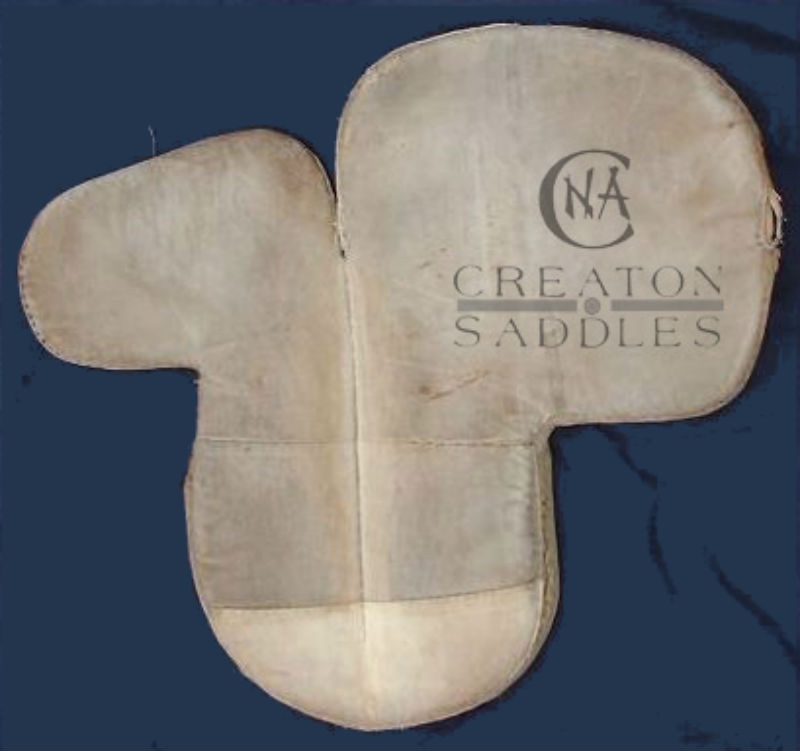 Showing the linen covering to a Wykeham Pad.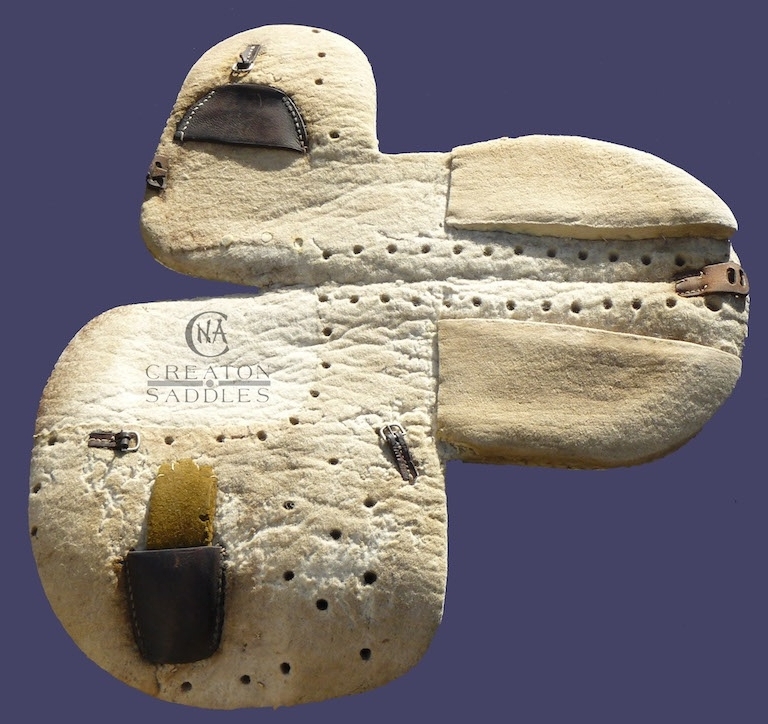 Showing the shims and attachments on the top side of a Wykeham Pad.
PLEASE BE AWARE THIS WEBSITE AND ITS CONTENT ARE COPYRIGHT OF CREATON SADDLES - © Creaton Saddles 2017.
All rights reserved.
For further details please click here.