Dressage Saddles Made By Creaton Saddles
Creaton Saddles offers both traditional and modern dressage designs that are handcrafted using only the highest grade leathers.
Many models offer a choice of finishes, colours and optional customisation; with some models offering a serge panel option.
The Gineta Dressage Saddle
Having an open and neutral seat allowing freedom of the rider's lower back to swing in harmony with the horse's movement, allowing the rider to adopt a correct classical position without forcing the rider's position. Wide panel bearing surface. Round cantle offers a slightly deeper seat without restriction.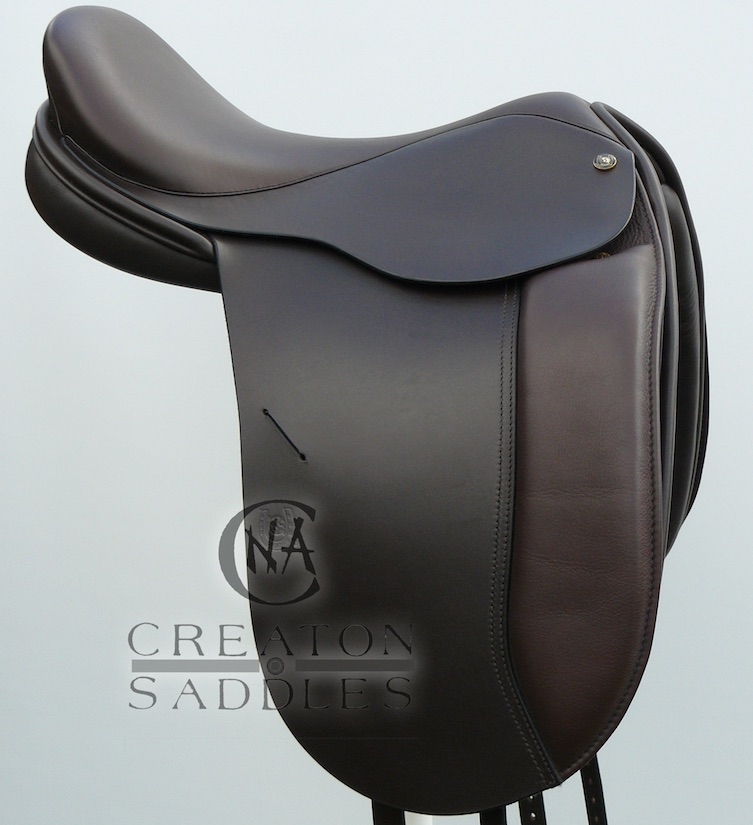 With rubber panel and square cantle in Dark Havana.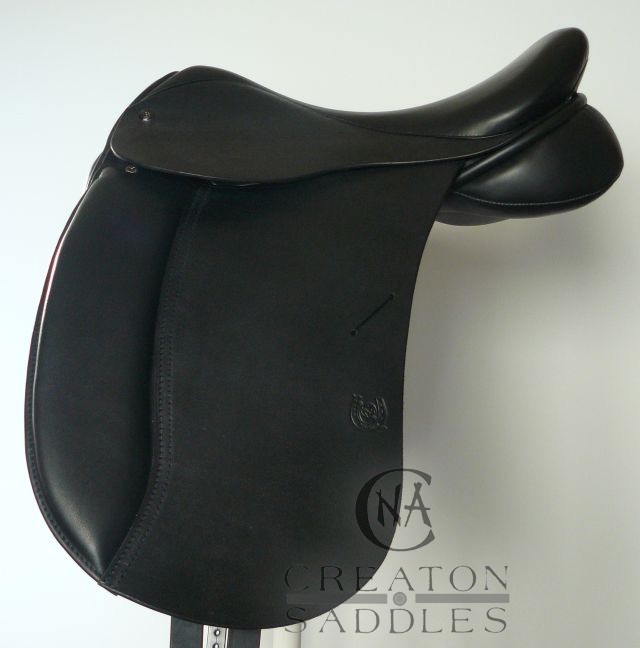 With flocked panel and square cantle in Black.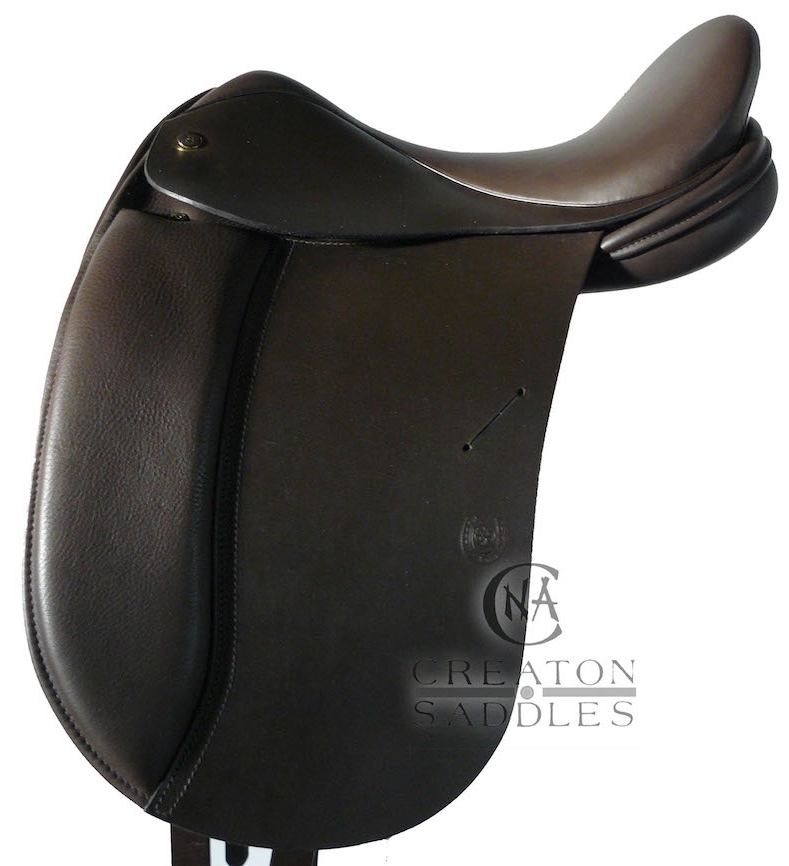 With rubber panel and round cantle in Dark Havana.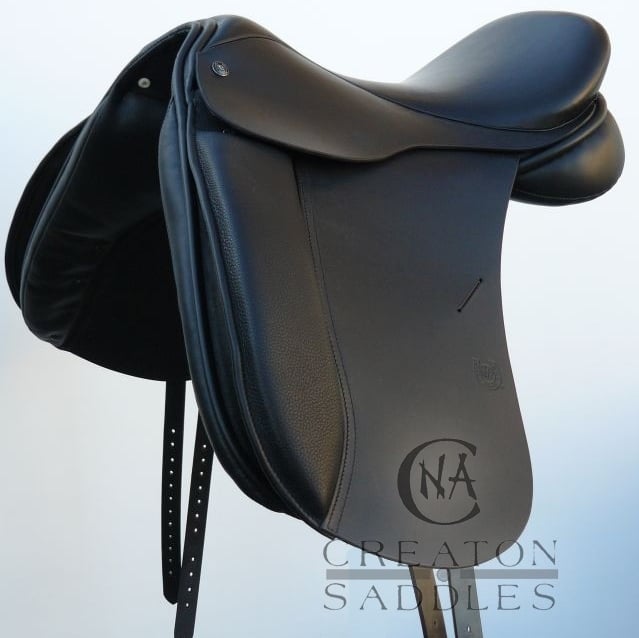 The square cantle with flocked panel in Black.

Showing the attention to detail on the square cantle.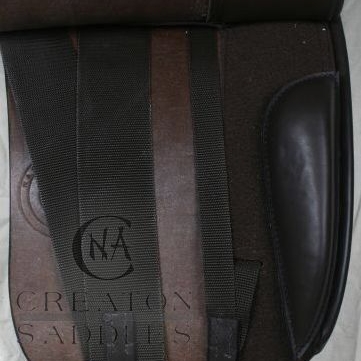 Showing the optional velcro knee blocks in Dark Havana.
The Marialva Dressage Saddle
Again offering an open and neutral seat but with a monoflap design. Shown with eaved in seat.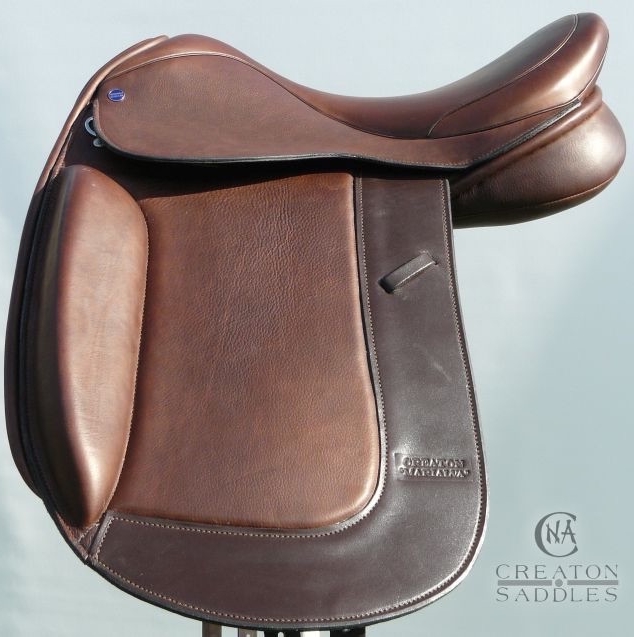 With mono flap and neutral seat in Mocha Brown hide inlay.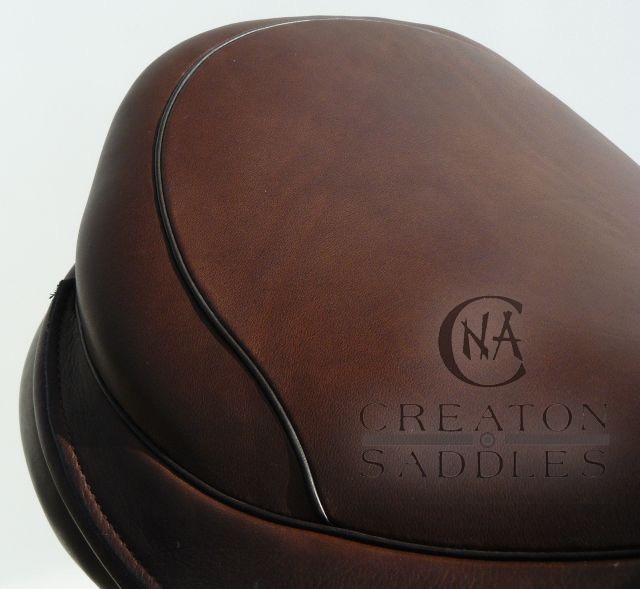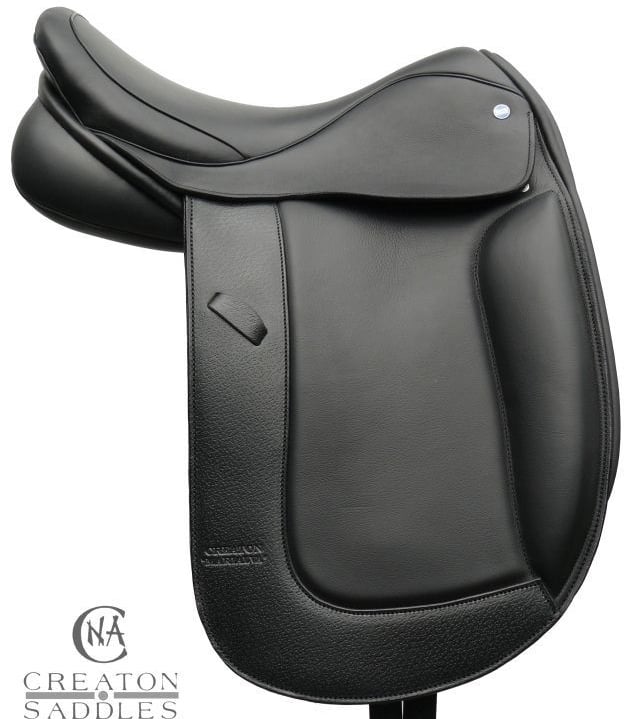 The D'Andrade Dressage Saddle
With an open and neutral seat. Slight forward cut allowing a more traditional classical leg position helped by the option of having 'e' stirrup bars situated nearer the rider's seat bones compared to the usual stirrup bar placement.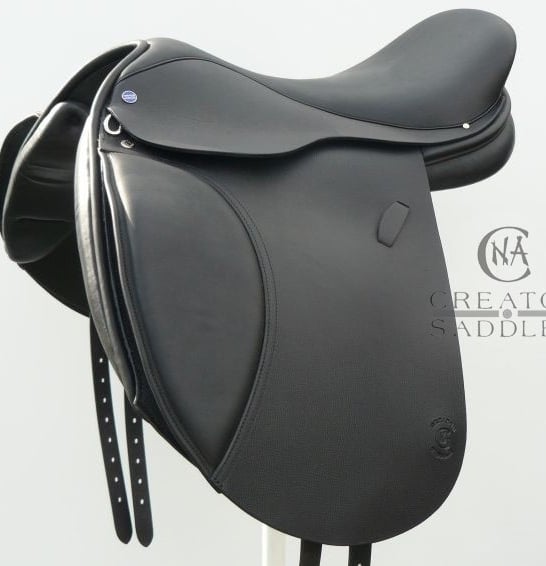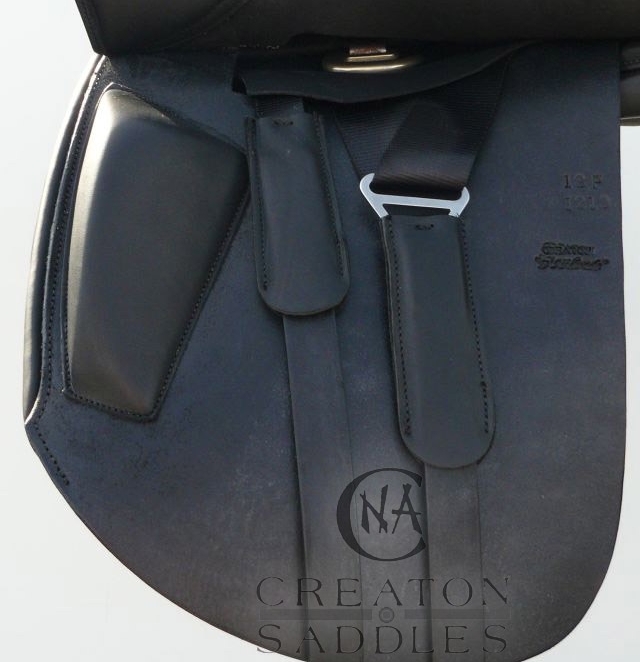 Showing knee block and girth detail. Not attached to Point.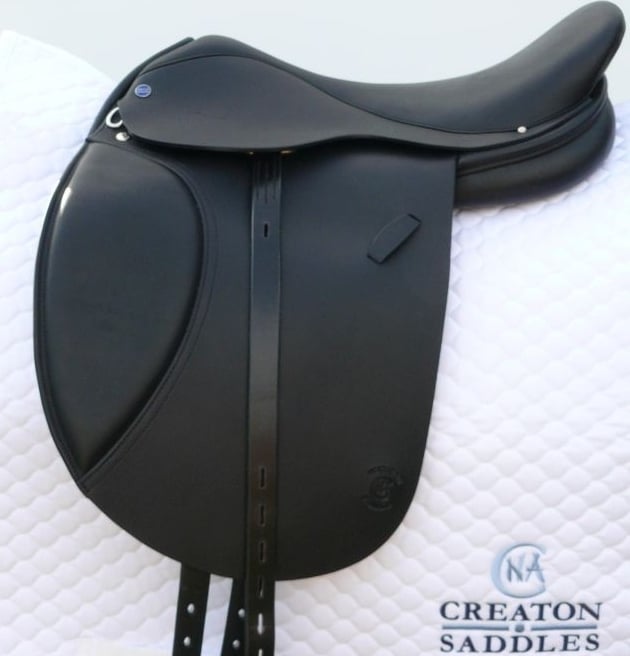 Showing stirrup 'e' Bar set further back.
The Olympus Dressage Saddle
Very popular traditional style dressage saddle with medium seat depth with supporting knee rolls which do not force the thigh back.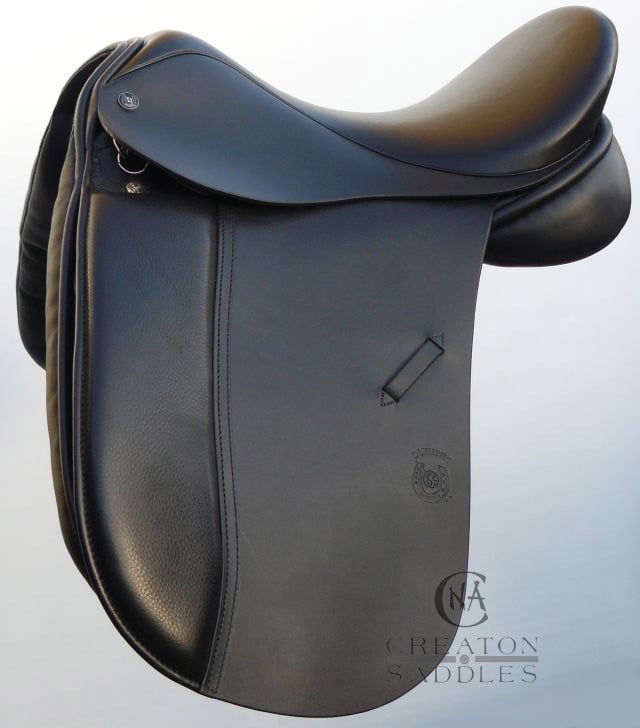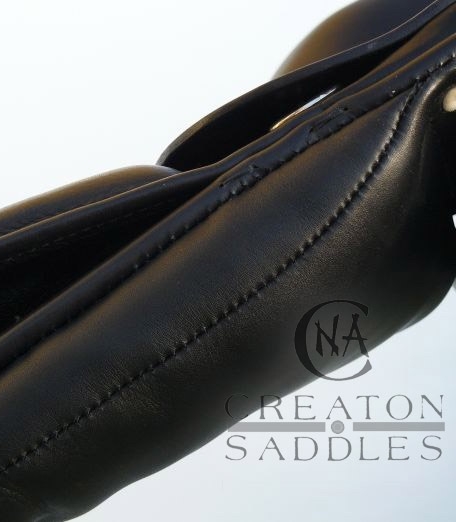 Showing fore gusset detail.
The Corsario Dressage Saddle
A deeper seated dressage saddle for those wanting to feel more secure with big moving horses. Choice of finishes, colours and customisation available.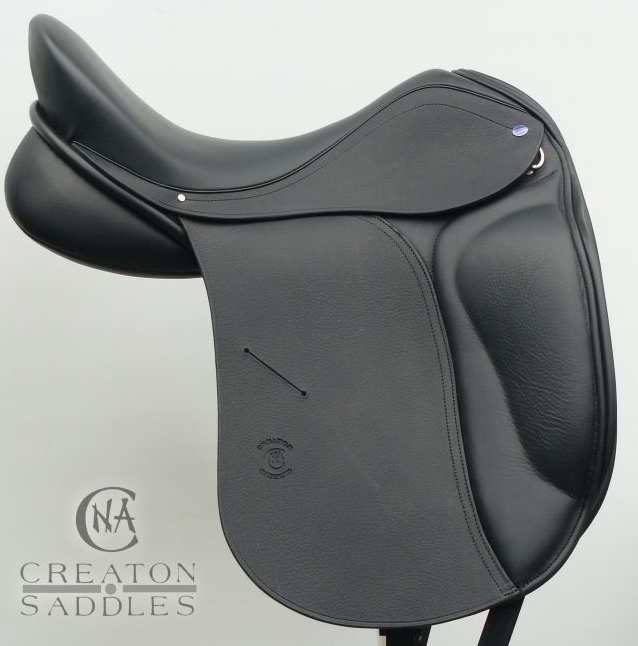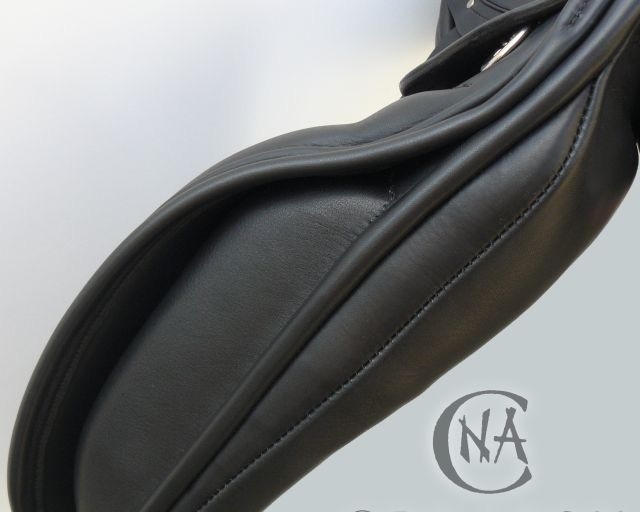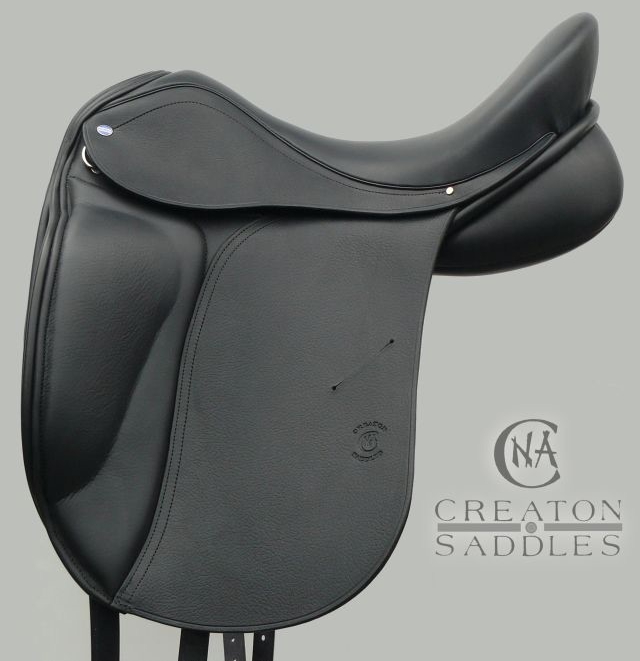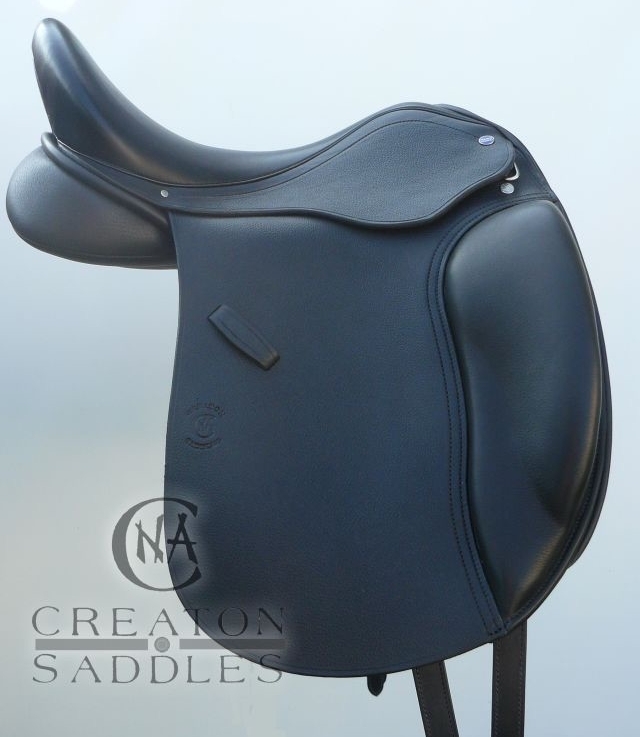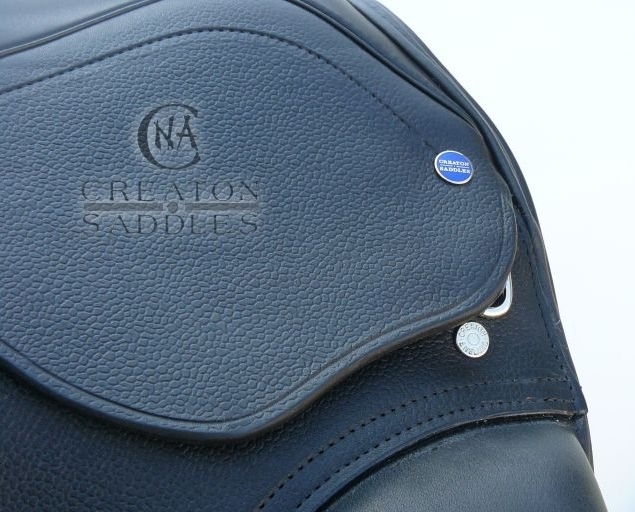 Memel leather showing skirt detail.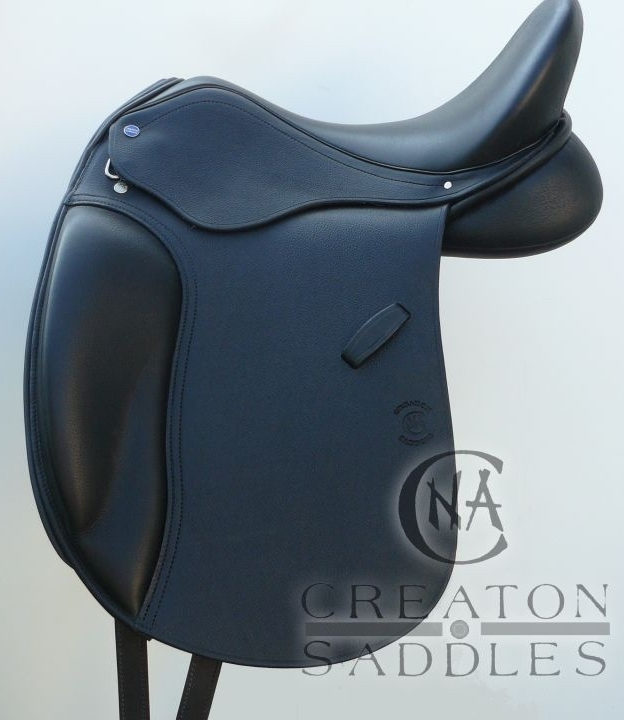 The Currante Dressage Saddle
On a medium depth of seat utilising a 'Y' girthing system. Velcro knee blocks in a choice of sizes. This saddle is also available for 'cob' type horses made on a special tree suitable for their conformation.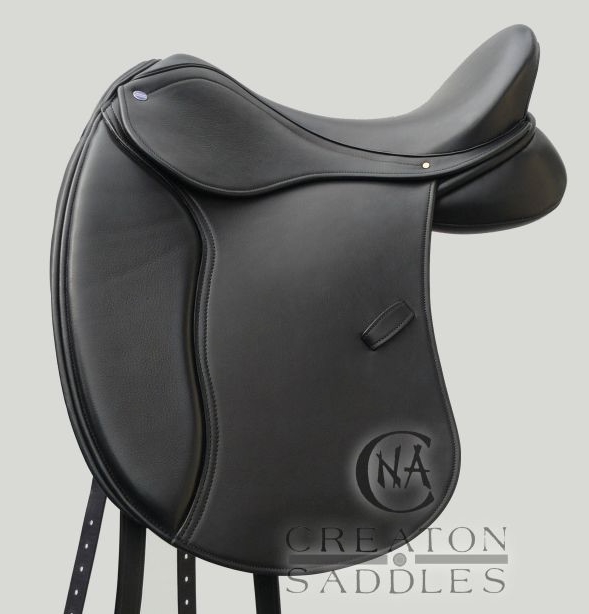 Covered in Black calfskin.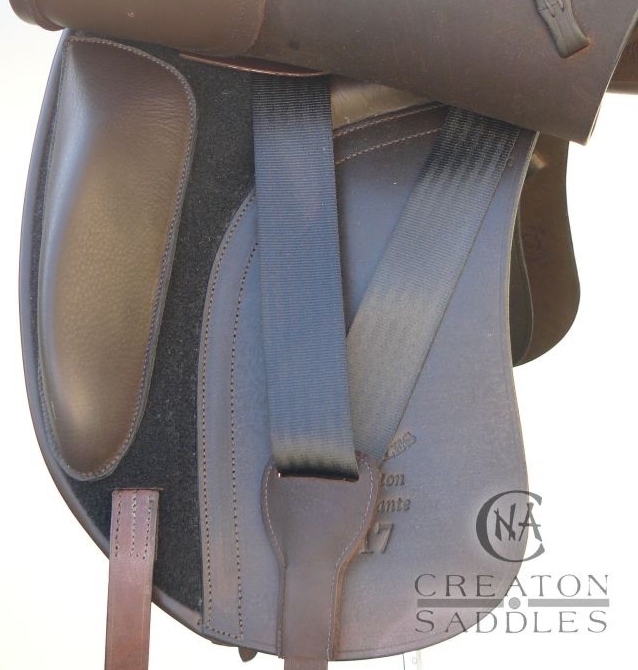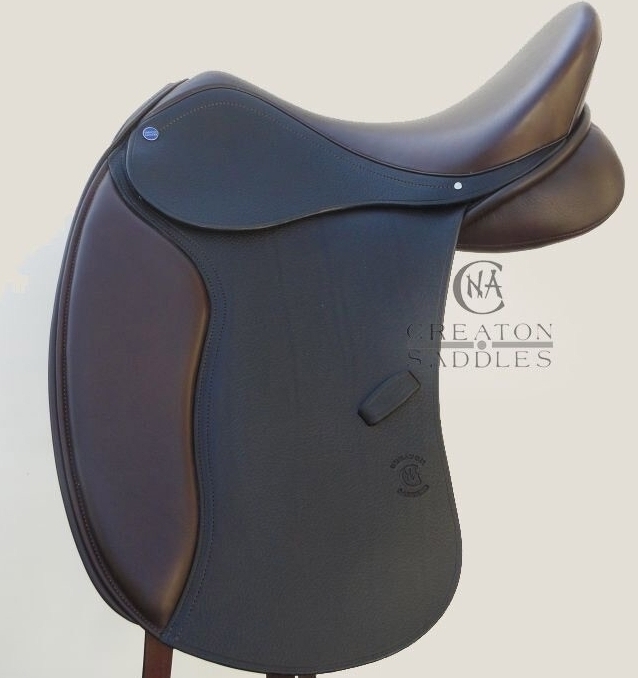 The Andaluz Dressage Saddle
A deep seated, triple padded seat dressage saddle. Monoflap saddle shown here with short knee roll. (Long knee roll version available) Choice of finishes, colours and customisation available.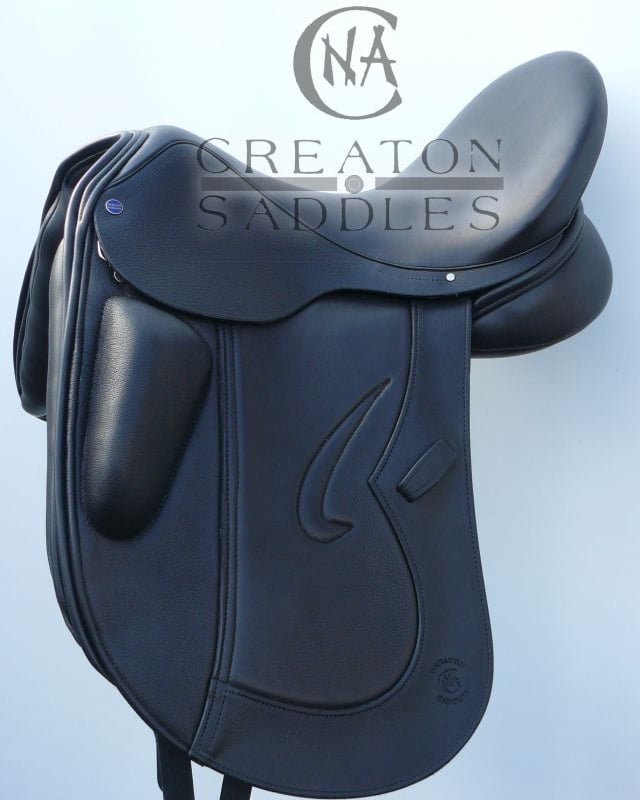 With deep seat and calfskin inlay.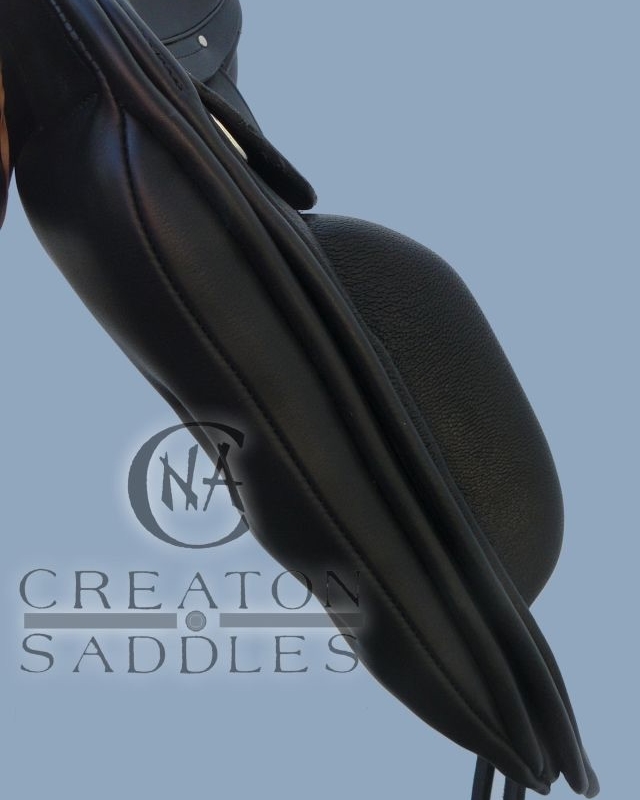 Detailing the block work.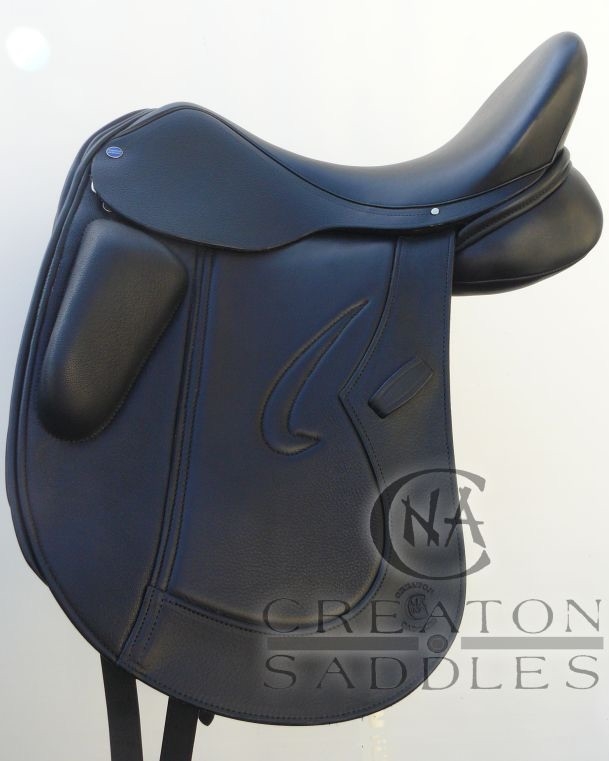 Emphasising the deep seat.
Adjustable Stirrup Bar Detail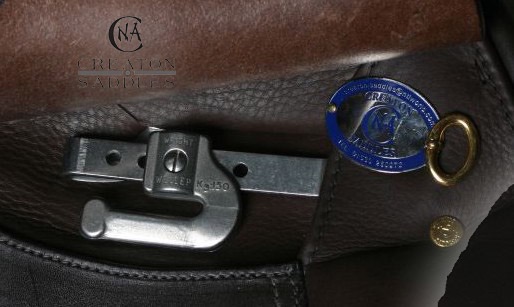 The Wellep adjustable stirrup bar.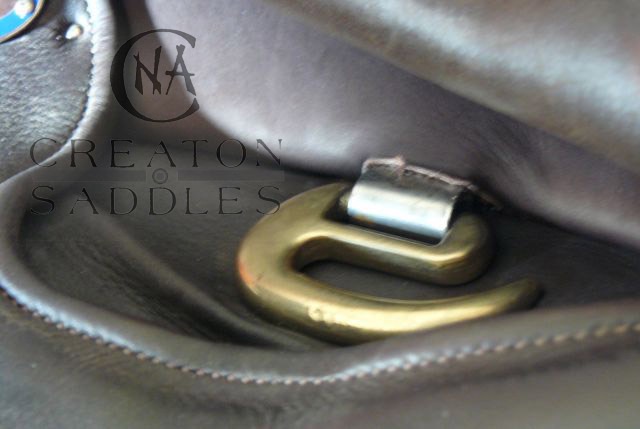 The 'e' Bar can be placed further back nearer to the seat bones.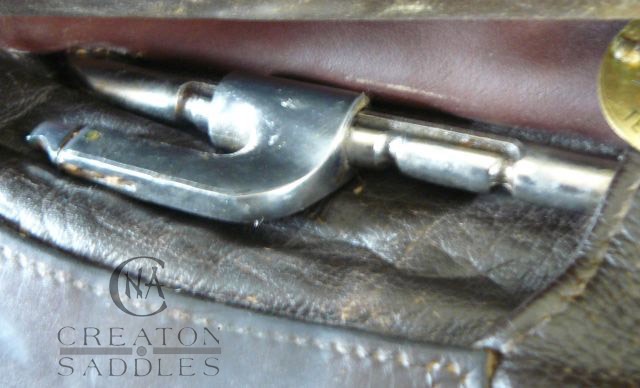 The Cotteril adjustable stirrup bar.
PLEASE BE AWARE THIS WEBSITE AND ITS CONTENT ARE COPYRIGHT OF CREATON SADDLES - © Creaton Saddles 2017.
All rights reserved. For further details please click here.